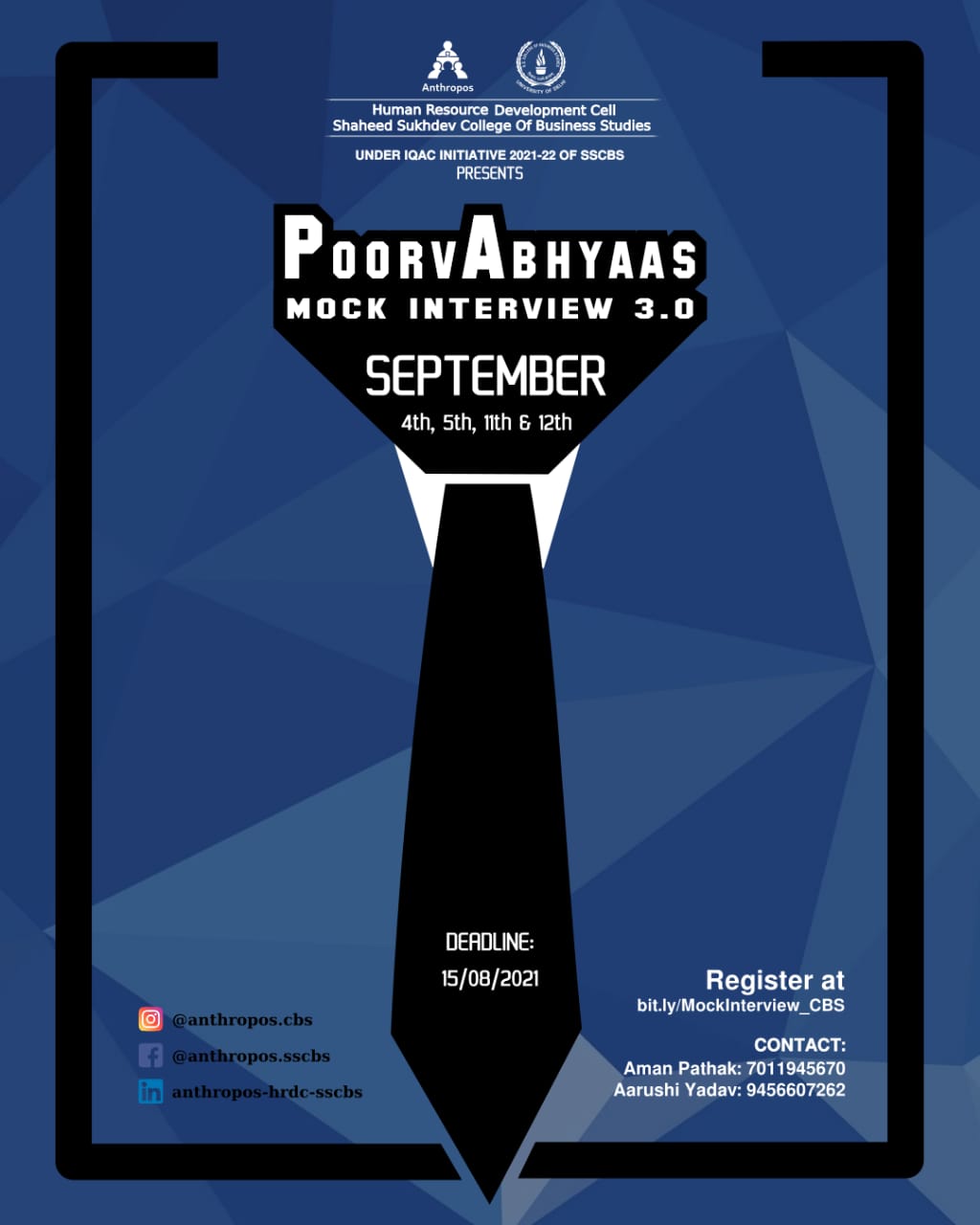 "A job interview is not a test of your knowledge but your ability to use it at the right time"
Do you think, you are confident enough to sit for an interview? If not then don't worry.
Anthropos – The Human Resource Development Cell of SSCBS is back with its annual workshop, PoorvAbhyaas – Mock Interview 3.0
Candidates will get a chance to sit for a one-on-one Mock Interview with HRs of eminent companies like EY, CII, Deloitte, Accenture, Aon Hewitt, Flipkart, Reliance and many more.
To help you boost your confidence, we have created a blend of training sessions and tests along with the one-on-one mock interview.
Event Report