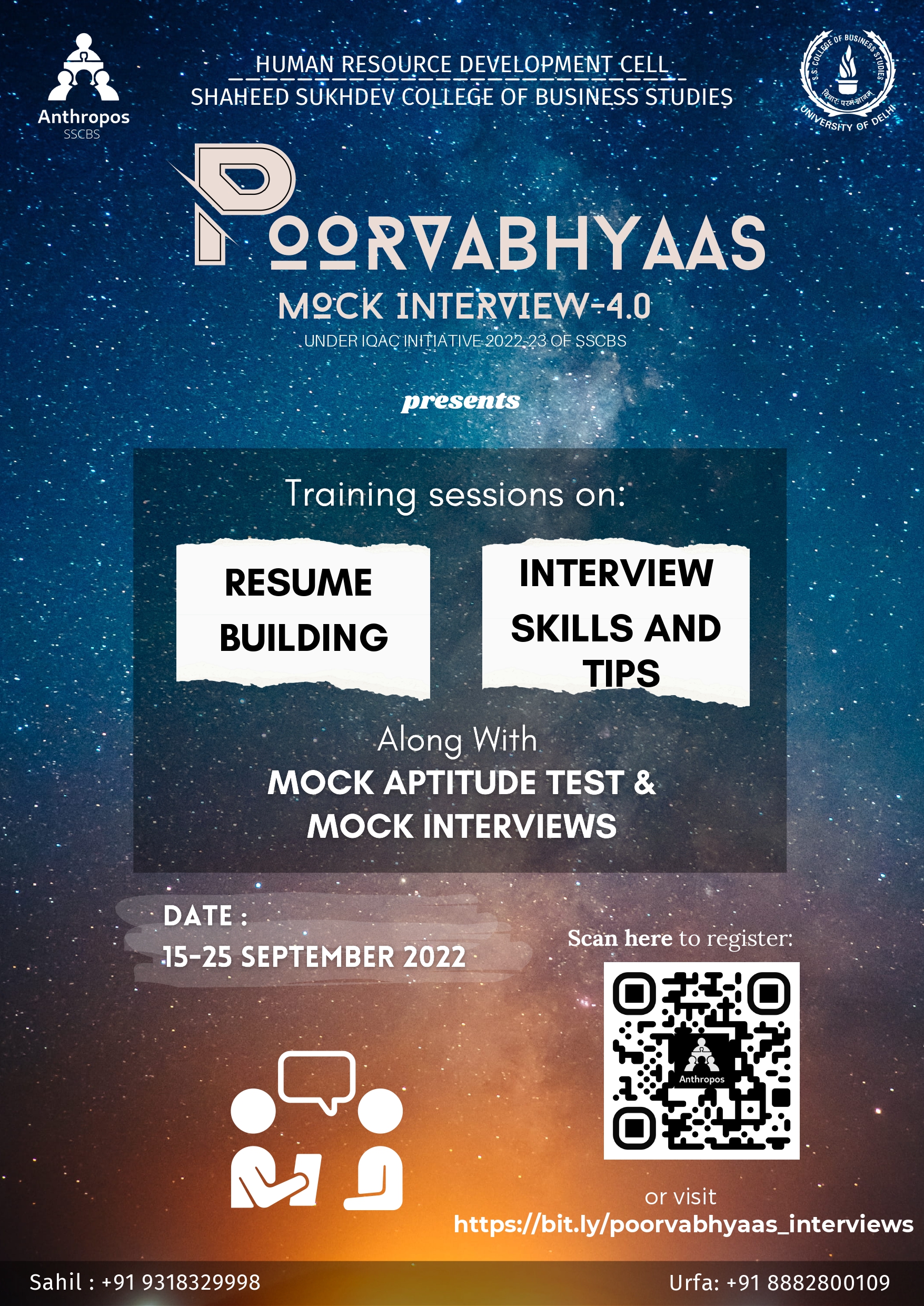 Poorvabhyaas: Mock Interview 4.0 is a mix of training sessions, aptitude tests & one-on-one interviews. This workshop will help you boost your confidence, offer insightful tips and tricks as well as feedback to train you for your placement season.
Training Session on Interview: This session will provide you a high-level overview of the abilities needed to ace any interview, assisting you in landing your desired job.
Mock Aptitude Test: This aptitude test, which consists of 45 questions to evaluate your logical, qualitative, and data interpretation abilities, that will provide you with a preview of the logical rounds of the next placement season. You will of course, be able to examine your performance section-by-section and receive advice on how to raise your score.
Mock Interviews: Candidates will have the opportunity to participate in a personal mock interview with HR representatives from prestigious organisations like EY, Deloitte, KPMG, Wipro , and others. On the basis of CVs and resumes, candidates will be shortlisted, and those candidates will be notified through email.