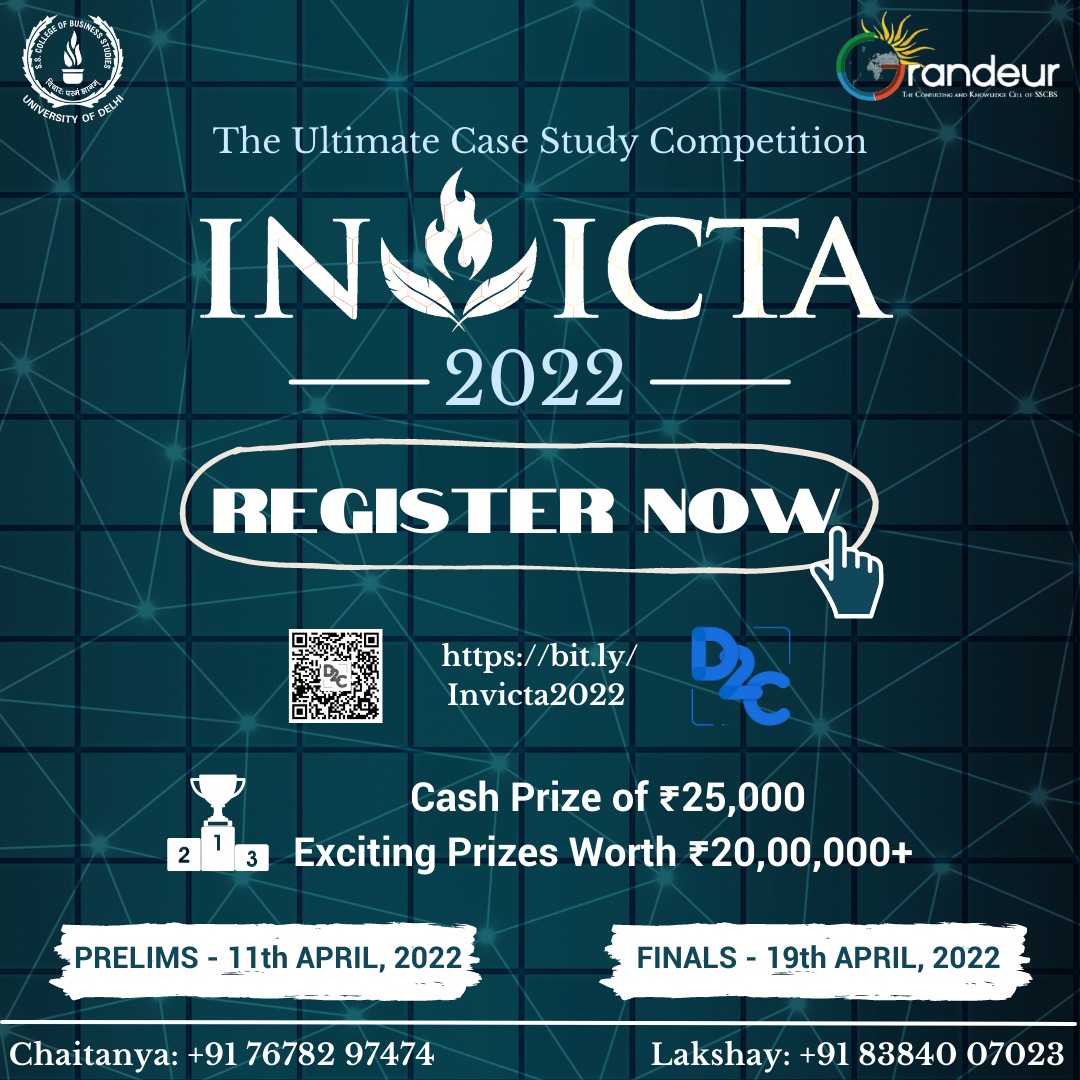 Invicta, an engrossing 3 rounder is the flagship event of Grandeur – The Consulting and Knowledge Cell of SSCBS.
In this competition participants need to develop the best solution to a case in an allocated time frame. The sole aim of this Case Study Competition is to develop logical, analytical, consulting, business, financial, and creative skills.
With Industry-leading judges ready to evaluate your analytical and logical skills, be prepared to hone up your problem-solving skills and get a chance to be the case champion?
This is an amazing opportunity that will lead you to an expedition of intellectual encounters, team-building attributes and conceptually stimulating topics to discuss. All in all, if you're interested in case cracking then should waste no time and register right now!