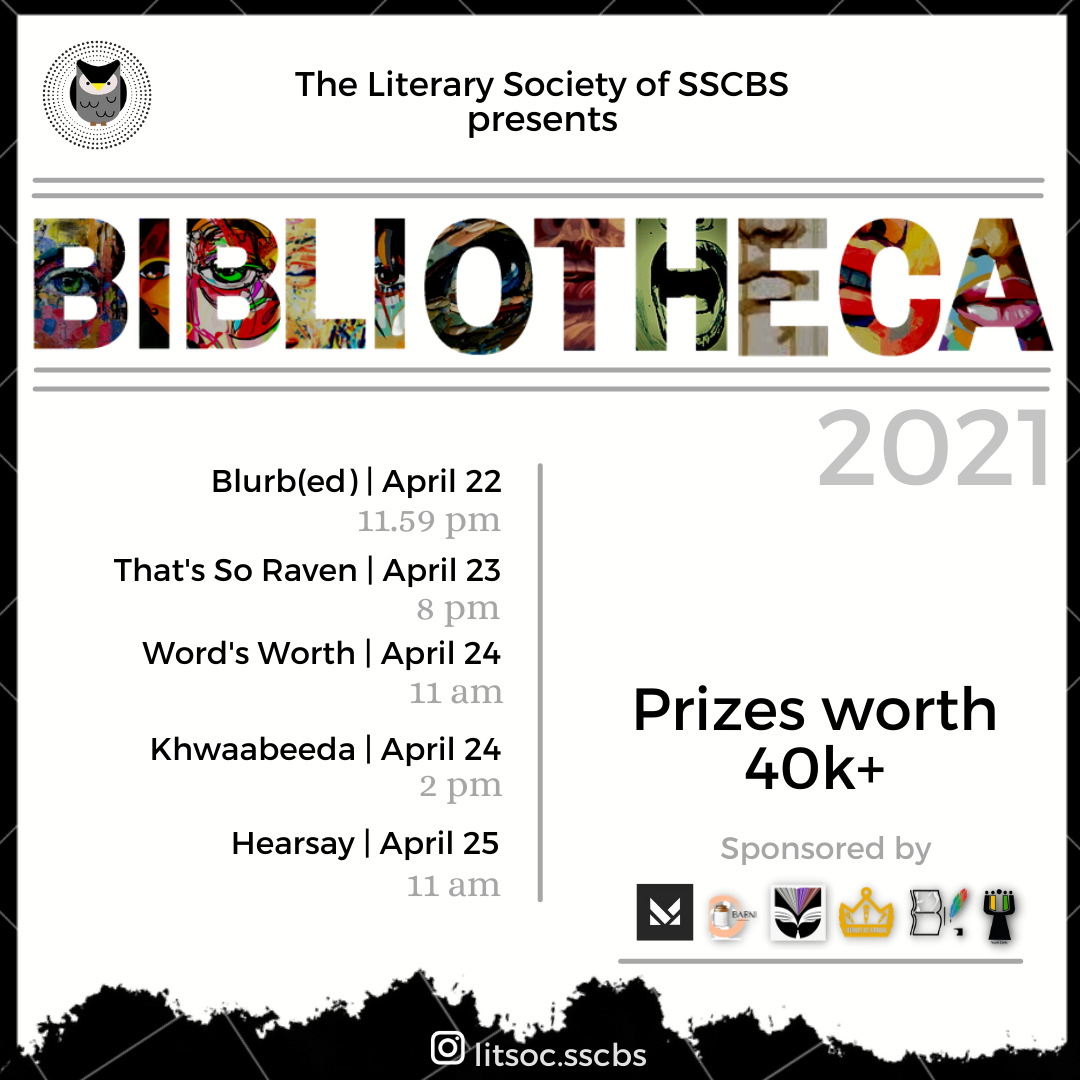 Bibliotheca is the Annual Literature Fest of Shaheed Sukhdev College of Business Studies. It invites all the hidden poets and literary enthusiasts to display their creative flair and unassailable knowledge in the world of literature and pop culture. It consists of the following events:
Hearsay- A Library of Humans
Word's Worth – English Poetry slam
Khwaabeeda- Hindi & Urdu Poetry slam
That's so Raven- Pop culture quiz
Blurb(ed)- Online Writing Competition
This year, the event was attended by over 600 students from across the country and had over 106,000 digital impressions. Hundreds of students competed in the various events to win exciting prizes and connect with fellow literary enthusiasts in the sphere.
Event Report