Delhi University Model United Nations (Dumun)
The College In Association With Other Colleges Of The University Of Delhi Organised Dumun 2014, A Three Day Debating Event From 21st March To 23rd March 2014 At Conference Centre, North Campus, University Of Delhi. Dumun This Year Introduced Three New Initiatives: The Dumun-Rop (Rule Of Procedure) To Establish A Unique And Familiar System Of Procedure Across All Conferences; The International Delegate Programme Introduced International Delegates To The Cultures Of India; And The School Outreach Programme Providing School Students With Training For The Muns. This Year The Event Saw 200 Delegates In 7 Committees Including A Committee For Fifa Enthusiasts. While The Fifa Congress Discussed Racism In The Sport, The United Nations General Assembly Discussed The Role Of Information Technology In International Security And Issues Relevant To The United Nations Human Resource Council Were Also Debated, Whereas Committees Like Cia And Organisation Of Islamic Cooperation Passed Resolutions Regarding Code Geronimo And Heterodox Movement Of Islamic Education Respectively. The General Assembly Diplomats Deliberated Upon Agendas Like Security While The United Nations Security Council And Organisation For Prohibition Of Chemical Weapons Debated On The Situation In Crimea And The Chemical Weapon Proliferation In The Middle East. The Chief Guests Gracing The Event Were Prof. J.M. Khurana, Dean Students Welfare, University Of Delhi And Prof. S.L. Malik, Treasurer Governing Body Of The College.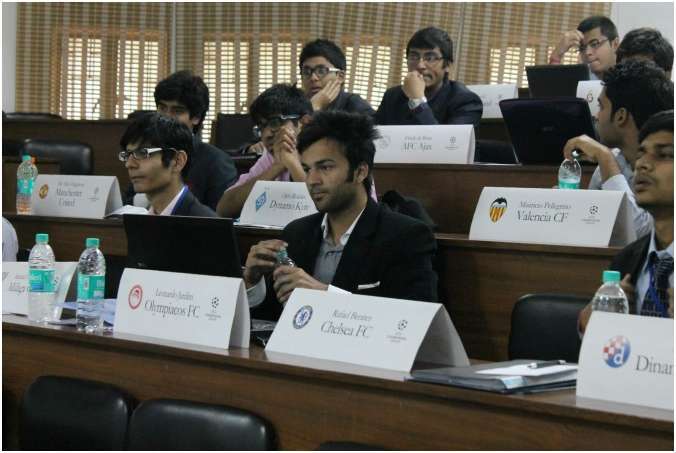 The Effort Of The Coordinators And Convener Is Highly Appreciated.
Coordinators: Dr. Rohini Singh, Dr. Tarannum Ahmed.
Convener: Dr. Nomita Sharma.
Advisory Committee:
Surabhi Malhotra, Manu Gupta, Archika Arora, Akshay Vardhan, Rishi, Lakshita Mehrotra.
Core Committee:
Gunika Bahal, Manushi Kapur, Mayank Jain, Aviral Agarwal.
Organising Committee:
Raghav Bansal, Rishabh Singhania, Rounit Soni, Pranav Walia, Tanya Jain, Akhilesh Malik, Shivam Pandey, Rahul Kapoor, Shubham Swaroop.